Introduction
Best safaris in South Africa to see the big five
If you've ever dreamed of experiencing the untamed beauty of Africa, witnessing majestic wildlife in their natural habitat, and immersing yourself in the rich cultures of this diverse continent, then South Africa is your perfect destination. And when it comes to experiencing the best safaris in South Africa, there's no better choice than Knap Tours.
Game Drives
Unveil the heart-pounding excitement of safaris in South Africa through the lens of game drives. Imagine being amidst the untamed beauty of the African wilderness, surrounded by majestic creatures in their natural habitat. Game drives are your ticket to this adventure, promising an unforgettable journey through the iconic landscapes of South Africa.
Learn more
Guided Safari Walks
Guided safari walks bring you face to face with the wonders of South African wildlife. From tracking the subtle prints of leopards to observing a herd of elephants from a respectful distance, every step holds the promise of a thrilling encounter. You'll have the opportunity to witness animals in their natural habitat, go about their daily routines.
Learn more
Safari Spa
The serenity of safari spa treatments encourages introspection and mindfulness. As you bask in the warmth of a holistic treatment, you have the opportunity to reflect on the beauty of your surroundings, the awe-inspiring wildlife encounters, and the profound experiences of your South African safari.
Learn more
Best Safari Lodges
When it comes to safaris in South Africa, the accommodation you choose is as much a part of the adventure as the wildlife encounters themselves. At Knap Tours, we take immense pride in curating extraordinary experiences, and our selection of the best safari lodges in South Africa embodies the perfect blend of luxury and immersion in nature.
Learn more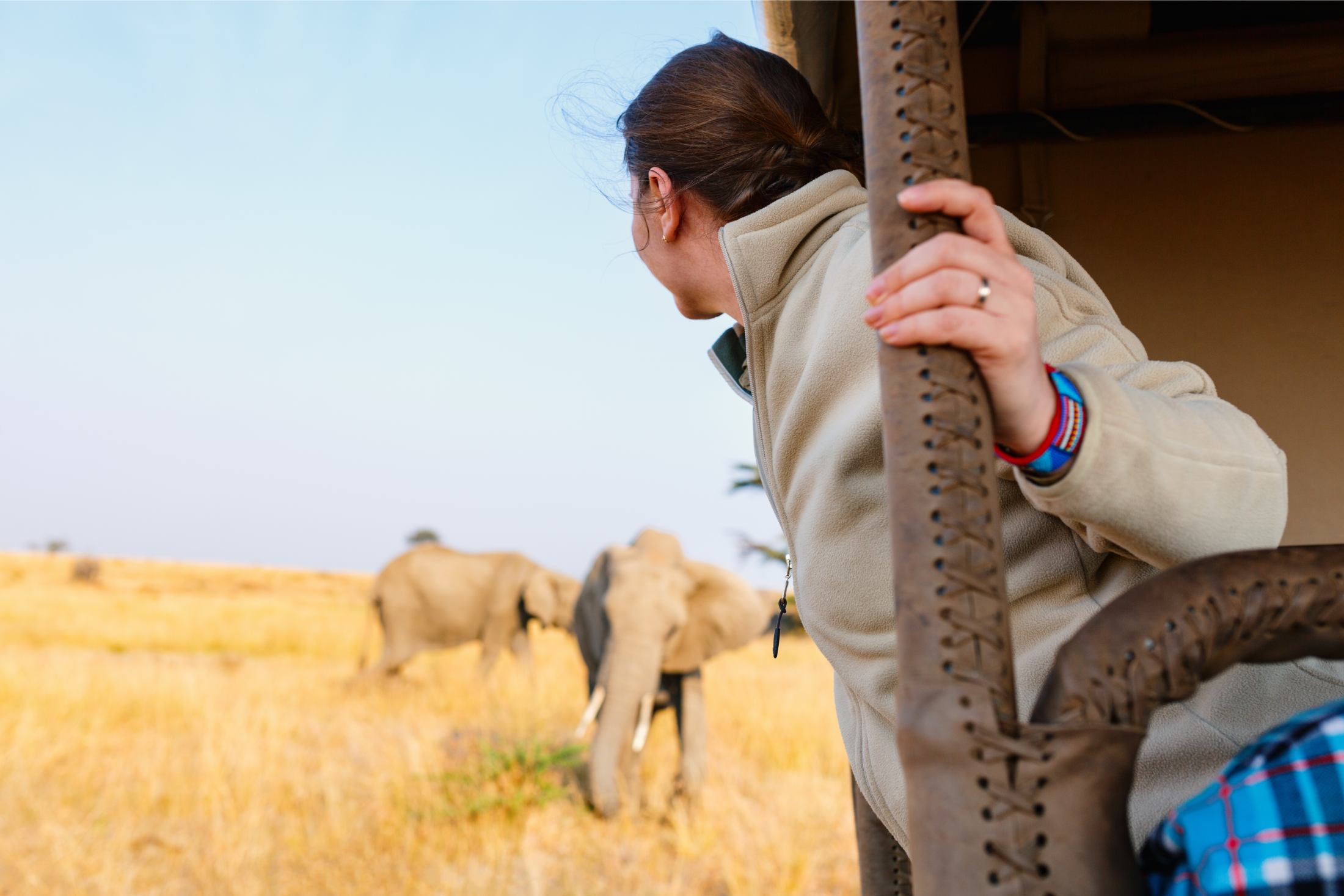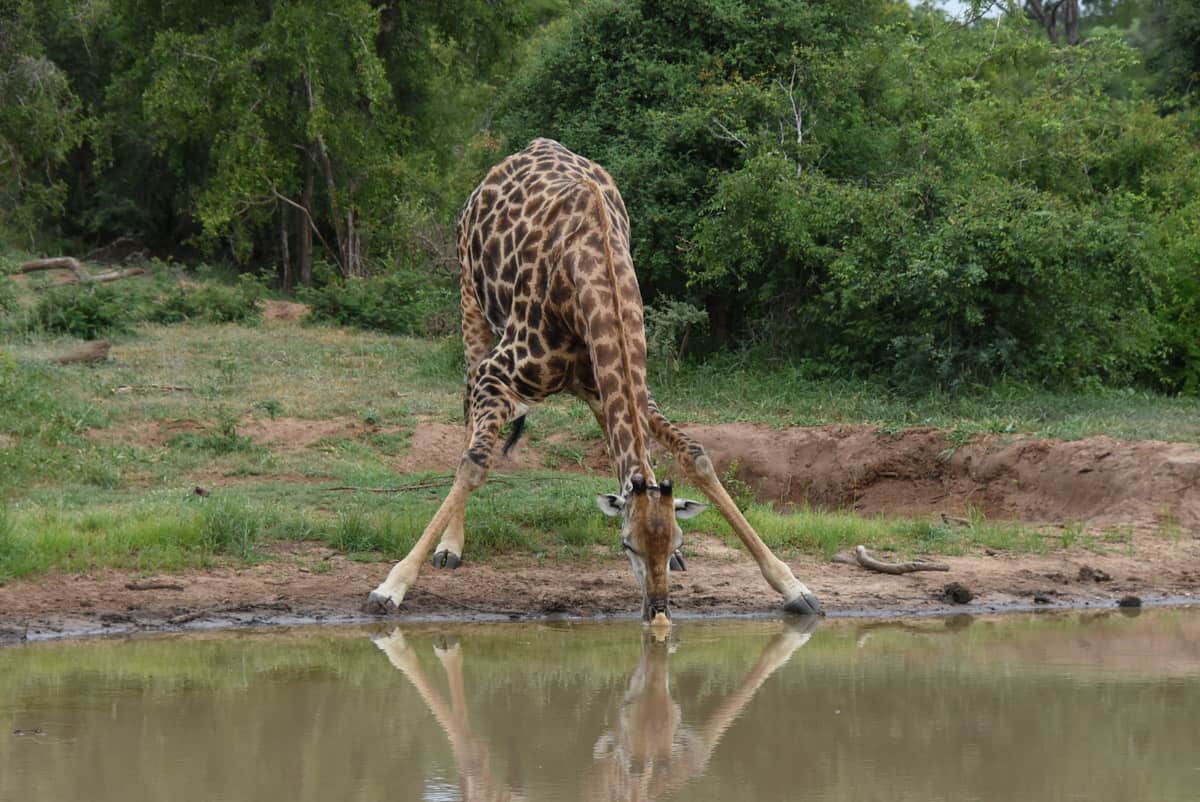 4-Day Mid-Range Safari at Tshukudu Game Lodge
Escape to a world where adventure knows no bounds, where the untamed beauty of the African wilderness meets luxury beyond your wildest dreams. Your journey begins here, at Tshukudu Game Lodge, an oasis of tranquility nestled in the heart of the South African bushveld. Imagine waking up to the roar of a lion, the trumpeting of elephants, and the gentle whispers of the African breeze. Tshukudu Game Lodge is your front-row seat to the most extraordinary wildlife sightings. Encounter the Big Five and a host of other fascinating creatures as they roam freely in their natural habitat.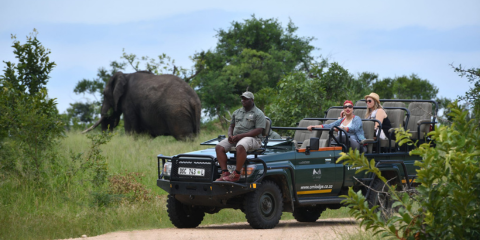 6-Day Luxury Safari at Am Lodge, Hoedspruit South Africa
At AM Lodge, we've perfected the art of safari. Get up close and personal with Africa's Big Five and an array of other remarkable creatures as they roam freely in their natural habitat. Every game drive is a voyage of discovery. Our safari lodge is a masterpiece of elegance and comfort. Immerse yourself in the opulence of our suites, each designed to provide you with the perfect blend of relaxation and sophistication. From private plunge pools to cozy fireplaces, your comfort knows no bounds. From guided nature walks to starlit dinners in the bush, AM Lodge offers a range of exceptional experiences that will leave you breathless and inspired.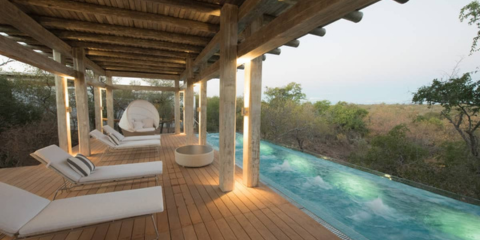 5-Day Honeymoon Safari at Kapama Karula Lodge
Kapama Southern Camp is a haven where families come together. Our spacious suites provide comfort and privacy, while communal spaces foster togetherness. Share stories around the fire pit, dine under the stars, and connect as a family. we offer thrilling game drives that bring your family face-to-face with Africa's iconic wildlife, including the Big Five. Witness the awe in your children's eyes as they encounter these majestic creatures. e understand families, which is why we offer specially designed family suites and a range of activities that cater to children of all ages. From educational game drives to exciting nature walks, we ensure that every family member has a blast.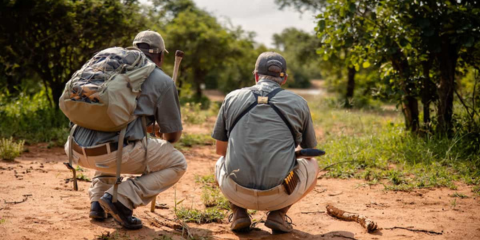 6-Day Family Safari at Kapama Southern Camp, Hoedspruit
Kapama Southern Camp is designed to harmoniously blend African charm with modern comfort. The camp features elegantly appointed suites that exude a contemporary safari aesthetic, with earthy tones, natural textures, and stylish furnishings. Each suite offers a private patio and en-suite bathroom, providing guests with a peaceful sanctuary to relax and unwind. Guests at Kapama Southern Camp can embark on thrilling game drives led by experienced rangers and trackers.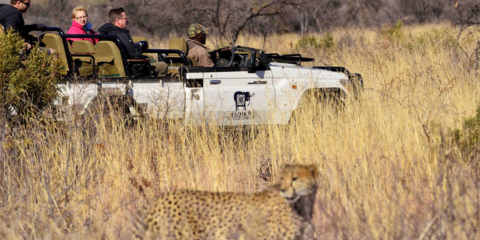 4-Day Family Safari at Madikwe River Lodge, North West
Madikwe River Lodge is a breathtaking safari destination situated in the heart of the Madikwe Game Reserve, a vast wildlife sanctuary in the North West Province of South Africa. Nestled on the banks of the Groot Marico River, the lodge offers guests a luxurious and immersive wildlife experience surrounded by the natural beauty of the African bush. Expert guides lead thrilling game drives, allowing guests to observe these magnificent animals up close in their natural habitat.
Visit Madikwe River Lodge for once in a lifetime safari experience. Live the life you deserve in the midst of amazing wildlife and surroundings. It's an experience a few will live to see.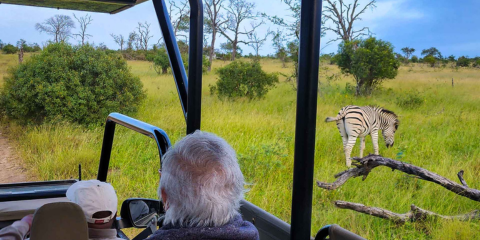 5-Day Safari at Mjejane River Lodge
For those seeking an extraordinary safari experience in South Africa, Mjejane Game Reserve offers a captivating blend of luxury, wildlife encounters, and natural beauty. With its prime location, abundant wildlife, and dedication to conservation, Mjejane provides an immersive African safari that will leave guests with cherished memories and a deep appreciation for the wonders of the natural world.
Mjejane Game Reserve is known for its rich biodiversity and shares an unfenced border with the Kruger National Park. This means that the lodge offers exceptional game-viewing opportunities. 
Home of the big five
Kruger National Park
Kruger National Park is renowned for its incredible biodiversity, and with Knap Tours, you'll have the opportunity to wuritness the "Big Five" (lion, elephant, buffalo, leopard, and rhinoceros) and an array of other wildlife in their natural habitat. Each safari promises unforgettable encounters and photo opportunities. When it comes to exploring Kruger National Park, experience matters. Our team of expert guides and natalists possesses an in-depth knowledge of the park's ecosystems, wildlife behavior, and the best spots for sightings.
know more
Discover the Big 5
Why South Africa is the top destination for safaris?
South Africa, a land of astounding diversity, is an unrivaled safari destination that beckons adventure seekers and wildlife enthusiasts from around the globe. Here, you'll find an enchanting blend of breathtaking landscapes, iconic wildlife, and a rich cultural tapestry that adds depth to your safari experience. Discover why a South African safari is a must, and learn when to embark on this unforgettable journey.

The Big Five and Beyond
South Africa is famed for being one of the best places on Earth to spot the Big Five - lions, leopards, elephants, buffalo, and rhinos. But the wonders don't end there; you'll also encounter cheetahs, hippos, giraffes, and a multitude of bird species.

Varied Landscapes
From the sprawling savannahs of Kruger National Park to the pristine wetlands of the Okavango Delta and the dramatic coastlines of the Western Cape, South Africa offers a diverse range of ecosystems to explore.

Expert Guides
South African guides are renowned for their extensive knowledge of the bush, adding depth to your safari experience. Their tracking skills, wildlife insights, and passion for conservation ensure each game drive is a lesson in nature's wonders.
Luxury Lodges
After a day of adventure, relax in luxurious lodges that seamlessly blend with the natural surroundings. Here, you'll enjoy gourmet cuisine, sundowners with sweeping views, and the soothing sounds of the wilderness.
Rich Culture
South Africa's vibrant culture is an integral part of your safari experience. Engage with local communities, learn about their traditions, and savor the flavors of diverse South African cuisine.


When to go on a safari in South Africa?
Dry Season (May - September)
Prime Wildlife Viewing
During the dry season, the vegetation thins out, making it easier to spot wildlife. Animals gather around water sources, enhancing your chances of encountering them.
Mild Temperatures
Enjoy comfortable daytime temperatures, making safari outings pleasant.
Green Season (October - April)
Lush Landscapes
This is South Africa's wet season when landscapes burst with greenery and vibrant flowers.
Birthing Season
Witness the miracle of birth as many animals give birth during this period.
Fewer Crowds
The green season attracts fewer tourists, offering a more intimate safari experience.
Shoulder Seasons (April, May, September, October):
Balanced Conditions
These months bridge the gap between the wet and dry seasons, offering a blend of lush landscapes and prime wildlife viewing.
Best safari tours in South Africa
Recent New
Blog post and articles